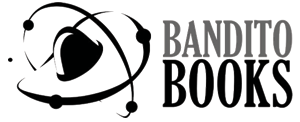 When acclaimed journalist (Pulitzer nominee) and author Jon Rappoport said he loved Water Time, I asked him for for a blurb. He emailed me this:
Allan,
i (re)-watched the last 40 min. or so....where you really ramp up the confrontation with the people who won't budge....and this takes over the whole movie in a tremendous way...here is the evidence/i don't want to see it/but here it is/i don't care/what does it say about you if you won't think about it/screw off....
this movie is tremendous.....here is a blurb, use it freely....
'They would have to invent a whole different kind of award for this undertaking.
Allan Weisbecker pulls off something in his movie I couldn't even imagine before I saw it. With his beloved dog, Honey, and his surfboard, he goes on the road across America, moves south of the border, his laptop loaded with evidence that the US government has been lying to the people for the past 50 years about every pivotal event in our history, and he confronts lawyers and ex-pats and dropouts and people on the side of the road with this evidence and he records their reactions extensively, and we finally see what the resistance is all about.
I'm not talking about the revolution. I'm talking about how people resist the truth, in their own words, through their own confessions, live, in front of the camera. This is truth on a whole other level, because Weisbecker won't stop being outraged and he's on a mission to find out what happened to America.
Meanwhile, we're watching the natural beauty of sand, waves, sky, trees flash by, the gorgeous world, and the contrast is staggering.
Take the time to watch the journey, dig in: a modern knight doing his work, living the life he's chosen.
Once upon a time, he worked and prospered in Hollywood. Now he gives us THIS.'
Jon Rappoport,
author, The Secret Behind Secret Societies